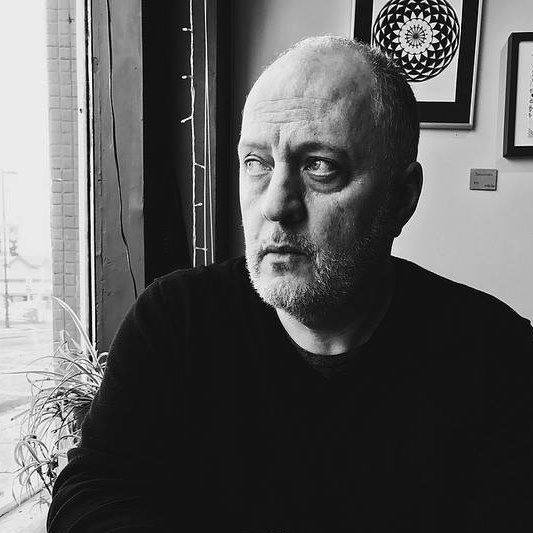 Barry Lorne
"My statement often changes with any new series of work but what remains consistent is that I consider myself to be an Emblematic painter and Pop Surrealist using symbols and icons to create a visual language. In my earlier work I referenced characters from my childhood growing up in a class-based society as well as my status as an immigrant. My work now is much more focused on the process of reductionism both in imagery and application were paintings imply a story but never fully resolve the narrative. I believe this form of 'story-telling' is much more inclusive to the viewer and their sense of what the imagery means to them personally."
Barry was born into a working class family and raised in the government tenement housing projects of Northern England in the mill town of Lancaster. 
At the age of twelve he immigrated to North America with his family and began an intense four-year apprenticeship program under a Hungarian Master painter and later completed his education with a B.F.A. from the University of Lethbridge.
As well as being an artist Barry has been an editor-in-chief of an arts magazine, educator and more recently a curator of a contemporary art space.
Barry lives and works in Calgary, Alberta Canada where he keeps a full time studio and shows his work in Canada, the U.S. and Australia. His work can be found in private and public collections around the world.