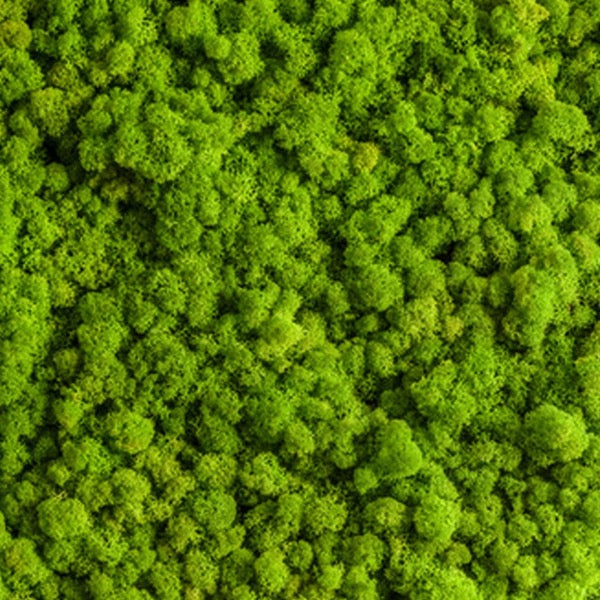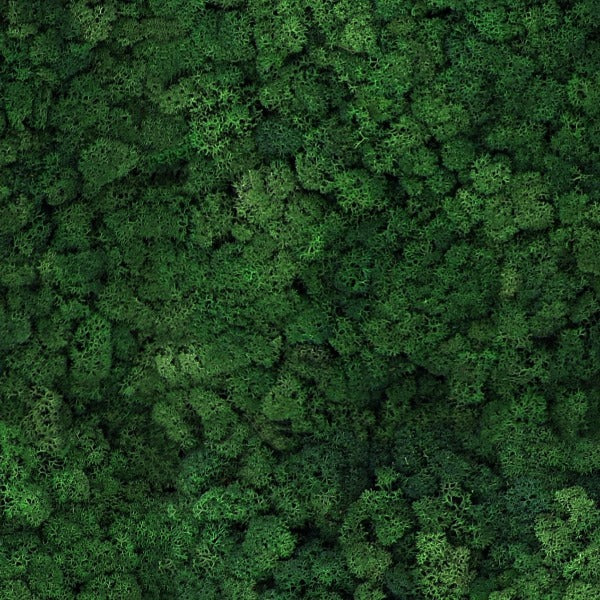 reindeer moss wall | per square foot
moss art panels - preserved sheet moss are made with 100% natural mosses that require no watering, light or trimming. 
sold per square foot
harvested according to ecological practices, the moss is preserved by replacing the water in the plant with glycerine. panels are an indoor-use product only + its softness may vary according to the relative humidity of the room. in the case of a very dry environment (below 30% humidity), the moss may dry out but you will find that it will become soft again if placed in a room with higher relative humidity or when the relative humidity goes back to a normal level. this variation is usually related to the season. a relative humidity considered "normal" in an indoor space is usually between 45 and 65%.
when soft, the moss should never be watered or sprayed. be aware that the ''softness state'' of the moss does not change its look, it will always look green, fresh and natural. you will experience a natural scent for a few months, which will progressively fade. the moss should never be placed in direct sunlight as the color may fade. if required, the moss could be carefully dusted using a blow dryer on a cool temperature setting.